BOOK TRAILER VIDEO
Today is book launch day for Corinne Zupko; the author of the book From Anxiety to Love. We are so beyond grateful to have been apart of this wonderful journey with Corinne to create this beautiful book trailer for her! Everything about this project was amazing and we are so excited to share with you all!
From the minute Corinne contacted us about creating a trailer for her new book, we knew this was going to be such a fun project! Corinne is such an inspiring and passionate individual, the work she does is changing lives. This book launch for her has been a long time coming and it was so important to her to have a video for the launch of her new book. By creating this video, it will help reach more people and create an even bigger impact in this world. Amazing, just amazing.
"This book describes the process I used to work myself out of terror and into an anxiety-free life. And by working that process, I'm now doing things I never thought I would be capable of." - Corinne Zupko
STORYTELLING PROCESS
We worked closely with Corinne throughout the entire process to be sure we brought her vision to life. We had several strategy session calls to come up with concepts, storyboards, song selections and script-writing. You can see some of our different concepts and storyboard process below.
After we had our concept and shot list nailed down, it was time to start filming! Lights, camera... action! We first recorded the voiceover and then headed to the different locations to shoot the b-roll for the video. We headed to downtown Asbury Park, NJ to shoot the beginning scenes of the trailer and then head to the beach to catch the sunset and shoot one of our favorite parts of the video..... the fairy lights! We couldn't have had more perfect day, the weather was perfection and was everything we had in-visioned for that day!
We created a 2-minute book trailer to help promote the launch of her new book, a 1-minute video to post on social media and Instagram and a Video Looper for her website and Facebook banner. All to create a consistent markrting approach and reach people on all platforms.
STORYBOARD CONCEPTS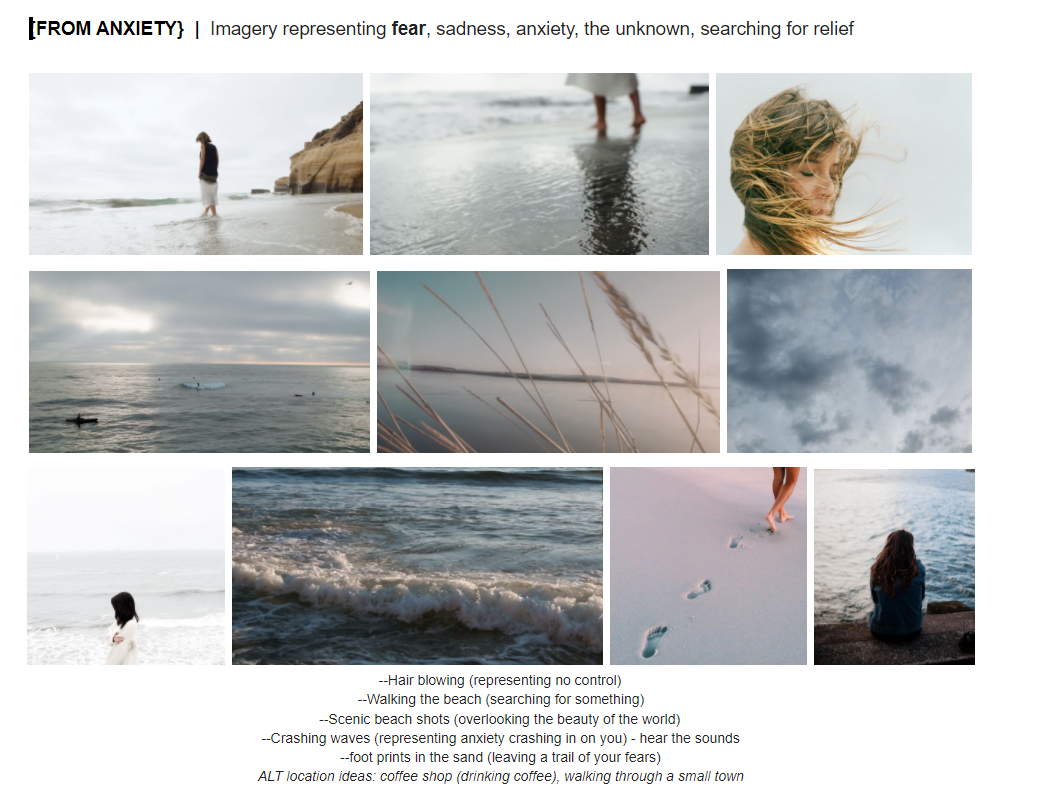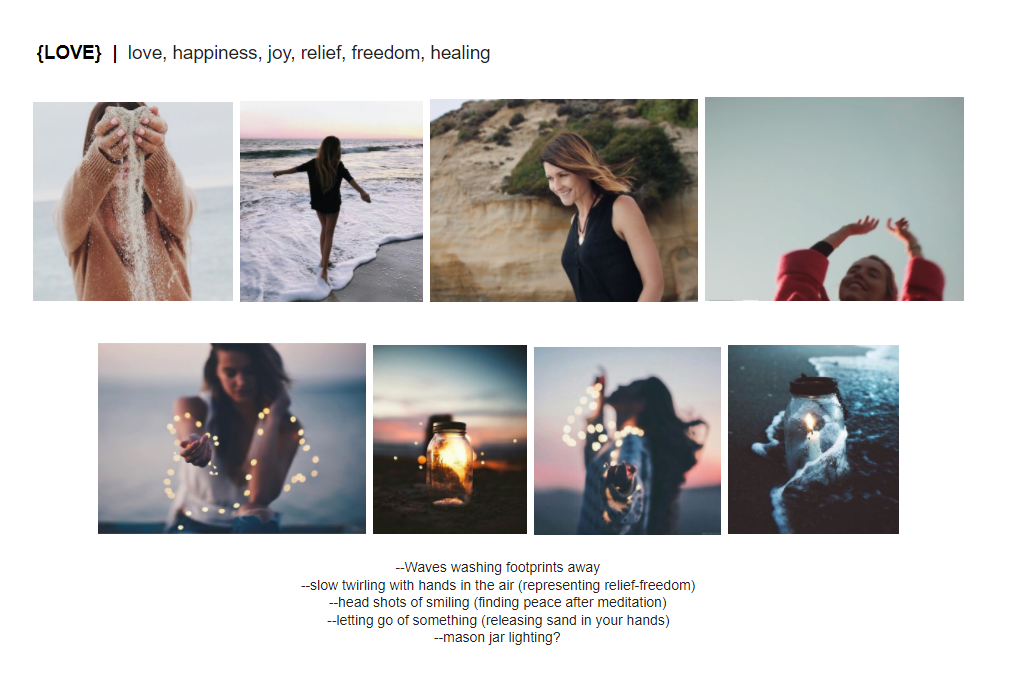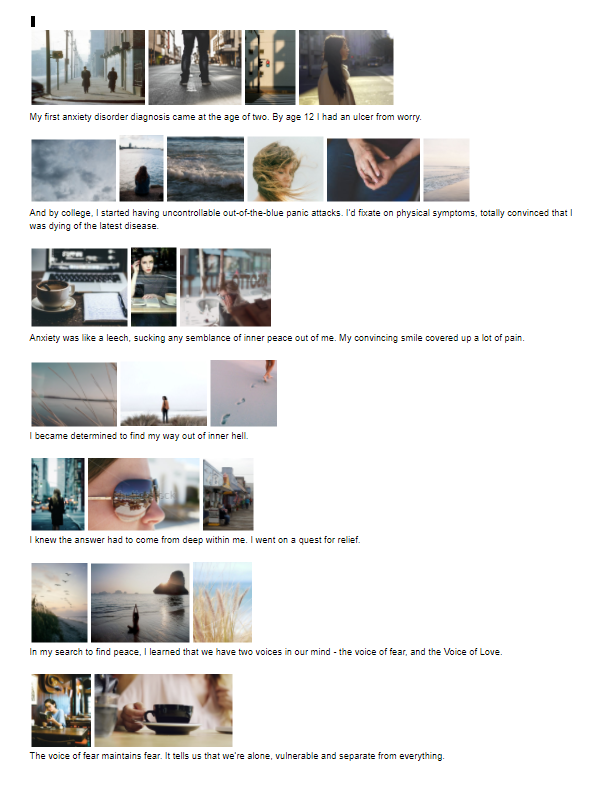 From Anxiety to Love by Corinne Zupko
Published by: New World Library
Website: https://fromanxietytolove.com/
Facebook: https://www.facebook.com/czupko.acim
Instagram: https://www.instagram.com/corinnezupko/
Youtube: https://www.youtube.com/user/CorinneZupko